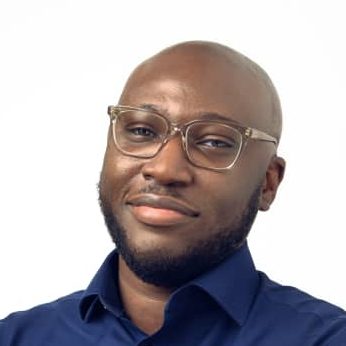 Abasi Ene-Obong
Syndicate Bio
Dr. Abasi Ene-Obong is the Founder and Chief Executive Officer of Syndicate Bio, a platform biotech driving genomics and precision medicine initiatives across the world's most diverse regions. Abasi is also the Founder of 54gene, an African genomics company, and served as its Chief Executive Officer for 4 years.
He holds a PhD in Cancer Biology from University of London, a Masters in human molecular genetics from Imperial College London and a master's in business management from Claremont Colleges, California. He also worked as a cancer researcher and published a seminal paper on pancreatic cancer immunology, Gastroenterology Journal. Earlier, he worked with leading healthcare organizations, including Fortune 100 pharmaceutical companies, academic and research institutions, and governments as a management consultant with PwC and IQVIA.
Dr. Ene-Obong was listed as 1 of 30 most innovative entrepreneurs on the African continent in 2019 by Quartz Africa. In September 2020, Dr. Ene-Obong was labelled a Nigerian hero in the fight against COVID-19, by a Nigerian newspaper, ThisDay. Also in the same year, the respected pan-African publication, New African Magazine, recognised Dr. Ene-Obong as one of the most influential Africans. Dr. Ene-Obong is also included in Fortune's 40 under 40 most influential people in healthcare for the year 2020 and Endpoint News' Top 20 under 40 in Biopharma in 2022. He is a Young Global Leader of the World Economic Forum and a Bloomberg New Economy Catalyst.