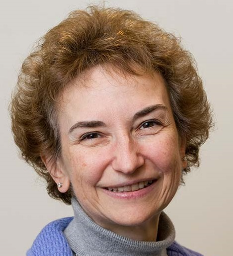 Abby Sandler, PhD
National Cancer Institute
Dr. Sandler is executive director of My Pediatric and Adult Rare Tumor Network (MyPART). MyPART a group of scientists, patients, family members, advocates, and healthcare providers who want to help find treatments for rare cancers and are working on childhood, teen and young adult solid rare tumors that have no cures. Team members come from different locations within the United States and around the world, bringing diverse interests. 
Dr. Sandler has been with the National Cancer Institute for 22 years and has has served at the is executive secretary of the President's Cancer Panel, the special assistant to the director of the National Cancer Institute (NCI) Center for Cancer Research on the Rare Tumors Initiative, executive secretary of the NCI Board of Scientific Counselors, Subcommittee 1 – Clinical Sciences and Epidemiology, and as acting chief and chief of the NCI Institute Review Office. 
Prior to her work at NCI, Dr. Sandler was a program director for the Department of Veterans Affairs Medical Research Service in Washington, DC., and a scientist for Pro-Virus, Inc. (now Wellstat Biologics). Her research background is in the areas of molecular tumor virology and gene therapy. 
Dr. Sandler received her B.S. in biology from Rensselaer Polytechnic Institute and her Ph.D. in biology from The Johns Hopkins University. She carried out her post-doctoral research at the National Cancer Institute.