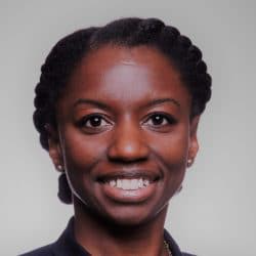 Asha Collins, PhD
Genentech
Dr. Collins is the U.S. head for country clinical operations at Genentech, where she leads the team that executes late stage clinical trials and some early stage trials across all U.S. sites. Previously, she led the U.S. Clinical Trial Sourcing business at McKesson where she successfully restructured the multi-hundred-million dollar business that sources commercial products for research purposes. Prior to McKesson, she created new operating models for leading biopharmaceutical companies as a management consultant at Quintiles Consulting and Deloitte.
Dr. Collins is passionate about transforming biopharmaceutical companies and building communities. She is a mentor for Backstage Capital, is an active member of Healthcare Businesswomen's Association, and supports efforts to improve healthcare access in East Africa. As Dealflow co-lead at Pipeline Angels, she liaises with later-stage investors and Pipeline Angels portfolio companies.
She earned a Ph.D. in cancer biology from the University of Wisconsin-Madison and a B.Sc. in Biology from the University of Pittsburgh.