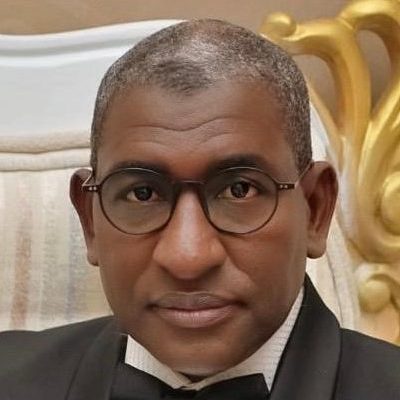 Bello Abubakar
President, African Organization on Research and Training in Cancer (AORTIC)
Dr Bello Abubakar, MD, FMCR, FICS, is a Chief Consultant Clinical and Radiation Oncologist and the immediate past President of the African Organization for Training and Research in Cancer (AORTIC).  He is the immediate past Head of the Department of Radiotherapy and Oncology at the National Hospital Abuja in Nigeria, where he has served as a clinical oncology consultant and radiation oncologist for almost 15 years.
Dr Bello earned his medical degree from the Medical University of Varna in Bulgaria. He completed his training at the National Postgraduate Medical College of Nigeria in the faculty of Radiology, focusing in radiotherapy and Clinical Oncology. He is board certified in Clinical Oncology and Radiation oncology.

Dr Bello has special interest in Breast, Prostate, and Colorectal Cancers, and AIDS-related malignancies. He has special expertise in chemotherapy, targeted therapies, and immunotherapies. He also specializes in radiotherapy using the most advanced treatment planning systems.
Internationally, he was an International Atomic Energy Agency (IAEA) fellow at the National Cancer Institute, Cairo, Egypt and was among the first to attend the newly formed department of Evidence based Medicine in Oxford University, United Kingdom. He has attended several International and National Conferences too numerous to mention.
He was an invited guest speaker at the plenary of the NCCN annual conference in Orlando, Florida in 2019. The only African scientist to be so honoured in the 50 years history of the organisation. He was also elected into the prestigious institute of leadership and Excellence in Oncology of the NCCN in Barcelona, Spain.
Additionally, Dr Bello established the AIDS malignancy centre at the National Hospital to study why HIV patients develop Cervical Cancer and therefore developed the only HIV genotyping/ Resistance testing PCR laboratory in the country.
Dr. Bello is a member of many professional bodies such as American Association for Cancer Research (AACR), American Society of Clinical Oncology (ASCO), European Society of Medical Oncology (ESMO) among others.
He is a member of the African Cancer Coalition and has contributed to the development of the NCCN Harmonized Guidelines for Sub-Saharan Africa for Prostate, Colon, Rectal, Anal Cancers as well as many other cancers. In fact, Dr. Bello chairs the Prostate Cancer NCCN harmonized guideline for SSA as well as the Colon, rectal, anal and colorectal screening and Neuroendocrine tumours guidelines.
He is currently the Principal Investigator (PI) of the Demonstration trial of Immunotherapies in multiple malignancies in African. Also, he is the PI at the National Hospital of the Heritage study of 54 gene mutation in Nigeria
He is married with Children.