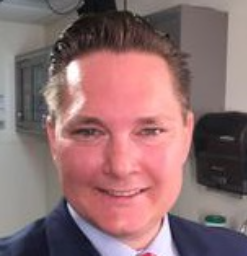 Blake Warner, DDS, PhD, MPH
National Institute of Dental and Craniofacial Research
Dr. Warner is a clinical research fellow and acting chief of the Salivary Disorders Clinic at the National Institute of Dental and Craniofacial Research.
He is an oral pathologist scientist investigating the prevention, early detection and management of salivary disorders including Sjogren's Syndrome, radiation-induced xerostomia, and immune checkpoint inhibitor-induced sicca. He has a special interest in mechanisms of salivary gland dysfunction and is involved in clinical, translational and basic science investigations to rapidly improve the quality of life of patients. His scientific areas of interest include salivary gland biology, iatrogenic damage to the salivary glands, salivary oncogenesis and gene therapy/salivary reengineering.
He earned his M.P.H., Ph.D. and D.D.S. degrees at Ohio State University, completed a residency in oral maxillofacial pathology at the University of Pittsburgh Medical Center, and received a certificate in clinical research at the National Institutes of Health.