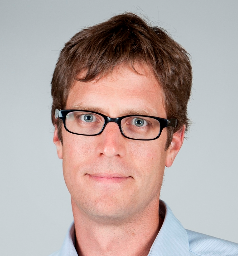 Christopher Booth, M.D.
Queen's University, Canada
Dr. Booth is a medical oncologist and health services researcher at Queen's University in Kingston, Canada. He is a professor of oncology and holds the Canada Research Chair in Population Cancer Care. He studied medicine at Queen's University and did postgraduate training in internal medicine and medical oncology at the University of Toronto. Upon completing his clinical training he spent two years as a research fellow with the NCIC Clinical Trials Group. In his clinical practice he provides care to patients with gastrointestinal and genitourinary cancers.
He has an active program in population-based cancer research. The focus of his research program is to evaluate quality of care and outcomes in routine clinical practice. His research has also explored the concept of value in cancer care.
In 2016 Dr. Booth spent a sabbatical as a visiting scientist at the Regional Cancer Centre in Trivandrum, India. He continues to work closely with colleagues in India on various projects to improve accessibility and quality of cancer care. Dr. Booth serves as an advisor (Health Services Research) to the National Cancer Grid of India and is co-chair of the Choosing Wisely India initiative.
As a junior investigator he was awarded an inaugural Cancer Care Ontario Chair in Health Services Research. He has published over 175 peer-reviewed manuscripts with first or senior author papers in Nature, JAMA, Lancet Oncology, and Journal of Clinical Oncology. He has served as research supervisor for more than 25 trainees.