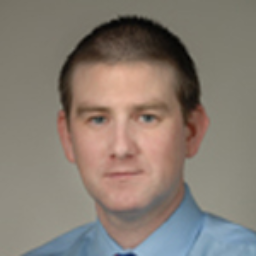 Christopher Hourigan, M.D., D.Phil.
National Heart, Lung, and Blood Institute
Dr. Hourigan is an investigator in the Myeloid Malignancies Section of the National Institutes of Health (NIH) National Heart, Lung, and Blood Institute (NHLBI). His research focuses on three complementary approaches united by an overriding theme of performing translational human immunology research in order to find ways to detect, prevent and treat acute myeloid leukemia relapse. These efforts are strengthened by collaborations with the NIH's Center for Human Immunology and Inflammation, NHLBI core facility expertise in flow cytometry and genomics, and with a variety of clinical colleagues from leukemia centers across the country.
He received his medical degree and his D.Phil. in human immunology from Oxford University. After residency training in medicine at Guy's and St. Thomas' Hospital in London and the Johns Hopkins Bayview Medical Center in Baltimore, he joined the Sidney Kimmel Comprehensive Cancer Center at Johns Hopkins Hospital where he was a clinical fellow in medical oncology and a postdoctoral research fellow in the immunology and immunotherapy research program. He is ABIM board certified in internal medicine, hematology and medical oncology.