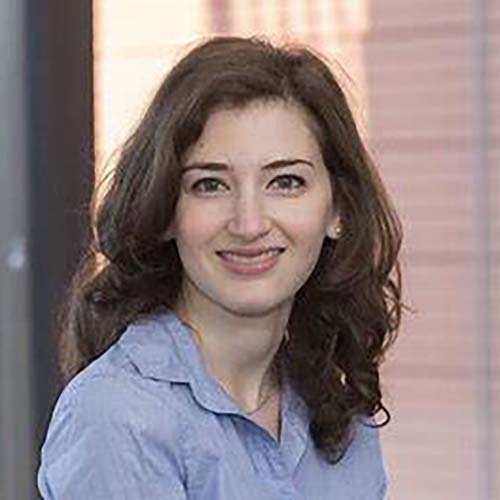 Claire Friedman, M.D.
Memorial Sloan Kettering Cancer Center (MSKCC)
Claire Friedman, MD is an assistant attending in the Gynecologic Medical Oncology Service at Memorial Sloan Kettering Cancer, with an additional appointment in the Phase 1 Early Drug Development service.  She is engaged in the development of new treatment paradigms for gynecologic cancers that incorporate checkpoint blockade and other immune-based strategies, as well as spearheading efforts within her service to examine mechanisms of checkpoint blockade resistance.  Dr. Friedman also is one of the clinical leads for MSK-SPECTRUM, a multi-modal prospective study of spatio-temporal determinants of tumor evolution, treatment and response in high grade serous ovarian cancer.