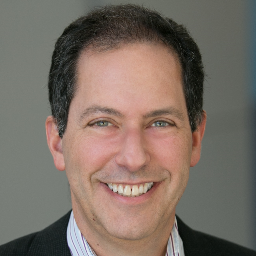 Craig Tendler, M.D.
Janssen
Dr. Tendler is vice president of oncology clinical development and global medical affairs for Janssen, where he is responsible for creating robust, efficient development plans and data generation activities for all products in the Janssen Oncology portfolio, from proof of concept through registration and lifecycle management, that support regulatory approval and provide access for the benefit of patients. He partners closely with early development, the disease area strongholds, and global clinical operations to design and execute a seamless, end-to-end, oncology clinical research strategy that incorporates compelling science and addresses areas of high unmet medical need. 
Dr. Tendler has overseen and coordinated 30 major drug approvals by national regulatory agencies, including 16 by the U.S. Food and Drug Administration (FDA). Most recently his team worked in collaboration with the FDA and the European Medicines Agency (EMA) to secure the expeditious worldwide approvals of IMBRUVICA for CLL, relapsed mantle cell lymphoma, and Waldenstrom's Macroglobulinemia, as well as ERLEADA® for the treatment of non-metastatic castration-resistant prostate cancer and DARZALEX for both frontline and relapsed/refractory multiple myeloma. He and his team have played a key role in achieving several FDA Breakthrough Designations for ibrutinib and daratumumab, in collaboration with co-development partners Pharmacyclics and Genmab, respectively, and for erdafitinib. 
Dr. Tendler serves as adjunct assistant professor of pediatrics/hematology-oncology and on the admissions committee at the Icahn School of Medicine at Mount Sinai in New York City. He was a research fellow and recipient of a Physician Scientist Training Award at the National Cancer Institute. 
He received his undergraduate degree from Cornell University and graduated from the Mount Sinai School of Medicine with high honors (AOA). He is board certified in pediatrics with a subspecialty in hematology-oncology.