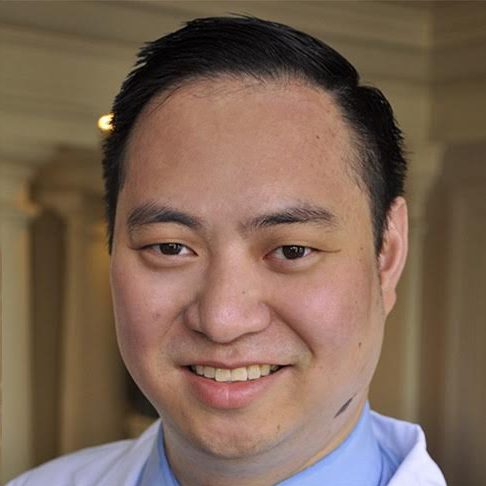 David Kozono (MD, PhD)
David Kozono, MD, PhD, is a Senior Physician in Dana-Farber's Lowe Center for Thoracic Oncology and Assistant Professor of Radiation Oncology at Harvard Medical School. His clinical and research focus is on precision radiotherapy and systemic therapy for lung cancer. He seeks to innovate translational research in radiation oncology as the Principal Investigator of the Brigham and Women's Hospital Radiation Oncology All-Department Biorepository to Accelerate New Discoveries (BROADBAND). He also serves as the Executive Officer for the Alliance for Clinical Trials in Oncology Respiratory Committee, Co-Chair of the Alliance Immuno-Oncology Committee, and Chair of the Lung-MAP Translational Medicine/Scientific Leadership Committee. In these roles he participates in the development and conduct of nationwide clinical trials testing novel targeted therapies and immunotherapy for lung cancer. These include the NCI-funded studies Alliance A151216, Adjuvant Lung Cancer Enrichment Marker Identification and Sequencing Trial (ALCHEMIST) and Alliance A151804, Establishment of a National Biorepository to Advance Studies of Immune-Related Adverse Events.
Dr. Kozono completed his undergraduate studies at the University of California Berkeley. He received his MD and PhD at Johns Hopkins University School of Medicine, where in the laboratory of Dr. Peter Agre he and his colleagues characterized the molecular structure and function of the aquaporin channels through which water flows into and out of our cells. Dr. Agre received the 2003 Nobel Prize in Chemistry for this collective work the year Dr. Kozono completed his dissertation and received the Ivor and Colette Royston Predoctoral Research Award. He then completed his internship in internal medicine at Brigham and Women's Hospital and received the Arnold Dunne Medical Intern Award. He completed his specialty training in the Harvard Radiation Oncology Program. In 2010, upon completion of residency, he directly joined the faculty of Dana-Farber Cancer Institute, Brigham and Women's Hospital and Harvard Medical School. His subsequent research in lung cancer has been supported by numerous grants including the American Society for Radiation Oncology (ASTRO) Junior Faculty Award, the LUNGevity Foundation Career Development Award and the National Cancer Institute (NCI) K08 Award.