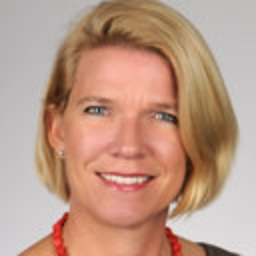 Elizabeth Garrett-Mayer, Ph.D.
American Society of Clinical Oncology
Dr. Garrett-Mayer is director of the Division of Biostatistics and Data Management for the American Society of Clinical Oncology's (ASCO) Center for Research and Analytics (CENTRA). The purpose of CENTRA is to make an array of cancer data available to the oncology community and provide consultation and support for research and analysis.
Dr. Garrett-Mayer plays a critical role in shaping CENTRA and expanding ASCO's capabilities in data analysis and research. She joined ASCO from the Medical University of South Carolina, where she served as Biostatistics and Bioinformatics Division Director in the Department of Public Health Sciences, and Director of Biostatistics for Hollings Cancer Center.
Dr. Garrett-Mayer received her Ph.D. in biostatistics from Johns Hopkins University and her bachelor's degree in mathematics and economics from Bowdoin College.