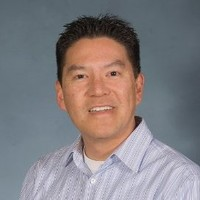 Eric Ng
Medical Director - Maternal and Pediatric Team / Combination Product Safety
Amgen, Newbury Park, CA
Dr. Ng's specialties are Device Safety, In Vitro Diagnostic Safety, Digital Health Safety, Pediatric Safety, Pediatric Drug Development, Drug Exposure during Pregnancy, Pharmacovigilance, Pediatric Emergency Transport, Sedation, and Hospital Medicine. He is Lead for the Combination Product Safety Team:
– Device/Product complaints
– In Vitro diagnostics
– Digital Health

Medical Director – Maternal and Pediatrics Team. Provides strategic vision and leadership for development teams regarding pediatric drug development. Manages staff in Maternal and Pediatric Regulatory as related to pediatric consultation. Serves as the point of accountability for compliance and quality of Pediatric activities and deliverables for the Global Regulatory Affairs. Provides expertise and guidance to the development of Paediatric Investigation Plans (PIP), Pediatric Study Plans (PSP), Proposed Pediatric Study Requests (PPSR).
Dr. Ng is Co-Chair of the Scientific Advisory Board of the International Children's Advisory Network (iCAN). iCAN is a worldwide consortium of children's advisory groups working together to provide a voice for children and families in health, medicine, research, and innovation through synergy, communication and collaboration.
Dr. Ng is on the American Academy of Pediatrics Executive Committee Leadership team – Communications, Section on Advances in Therapeutics and Technology. Their goal is to advance pediatric health and well-being through collaboration, communication and education on the discovery and development of therapeutics and technology and their successful translation into practice.
Dr. Ng received his MD from Rush Medical College of Rush University Medical School.