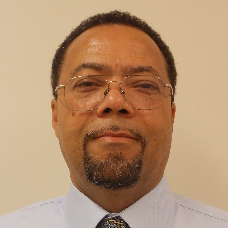 Everett Dodson, Patient Advocate
Georgetown/Lombardi Comprehensive Cancer
Everett Dodson is a community health educator at the Georgetown/Lombardi Comprehensive Cancer Center where he helps develop and implement community-based programs in the District of Columbia to address morbidity and mortality due to cancer. He is currently involved in several projects focusing on oral health disparities, biospecimen research, clinical trials and an environmental justice project with the Georgetown University Law Center.
Dodson has over 20 years of experience in research, community engagement and men's health. He is a member of the National Cancer Institute's (NCI) Adult Late Phase Central Institutional Review Board and previously served as a member and as vice chair of the NCI Director's Consumer Liaison Group. He has also been a member of NCI's Clinical Trials and Translational Research Advisory Committee and its Patient Advocate Steering Committee.
Prior to joining Georgetown/Lombardi, Dodson was a clinical research associate in the clinical trials program at Howard University Cancer Center. He also was director of the Men Take Ten Prostate Cancer Screening and Education Program. He is a former member of the Cancer and Leukemia Group B Data and Safety Monitoring Board, and is currently a patient advocate on the faculty of the American Society of Clinical Oncology/American Association for Cancer Research Methods in Clinical Cancer Research Workshop in Vail, Colorado.