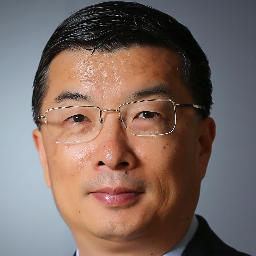 Frank Jiang, M.D., Ph.D.
CStone Pharmaceuticals
Dr. Jiang is chief executive officer and chair of the board of CStone Pharmaceuticals, a biopharmaceutical company focused on developing and commercializing innovative oncology drugs for cancer patients in China and worldwide. Prior to joining CStone, he served as head of Asia Pacific R&D with Sanofi and built an R&D regional hub encompassing Japan, China and 12 more countries with 1,400 staff. He was responsible for developing and implementing regional R&D strategies to develop innovative healthcare solutions and bring global drugs to Asia Pacific faster. 
He also oversaw 80 clinical trials and obtained 30 new drug approvals in the Asia Pacific Region. A career highlight at Sanofi was leading a 21,000 patient 'megatrial' which resulted in a successful global registration of the blockbuster drug Lovenox. Prior to Sanofi, Dr. Jiang served as clinical research physician with Eli Lilly and led a global phase II trial in Sepsis. He is a U.S. board-certified physician in internal medicine.