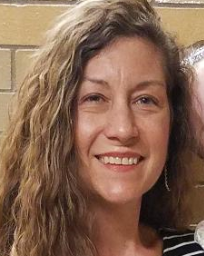 Gwynn Ison, M.D.
U.S. Food and Drug Administration
Dr. Ison is a clinical reviewer in the Office of Hematology and Oncology Products in the Center for Drug Evaluation and Research at the U.S. Food and Drug Administration (FDA) where she has worked since 2008. Her specific areas of focus include gynecologic and breast oncology products.
Dr. Ison received her B.S. in natural sciences from Xavier University and her medical degree from the University of Nebraska College of Medicine. She completed her residency in internal medicine at the University of Maryland Medical Center and her medical oncology training at the National Cancer Institute, where she was involved in clinical research with idiotype vaccines in low-grade non-Hodgkin's lymphoma.
Since joining the FDA, she has reviewed numerous new drug applications for marketing approval in oncology, including products for gynecologic and urologic malignancies, has authored manuscripts on new approvals, and has spoken at workshops and meetings on gynecologic malignancies. She represented the FDA perspective at the Eligibility Criteria Education Session at the American Society of Clinical Oncology annual meeting in 2016 and has been the FDA lead on the ongoing Modernizing Eligibility Criteria Project.
He received his undergraduate and medical degrees from Northwestern University and completed a fellowship in medical oncology at MD Anderson Cancer Center. 
Dr. Kim studies novel targeted agents in the treatment and prevention settings and has expertise in lung, head and neck cancers. He chaired the Department of Defense Biomarker-based Approaches of Targeted Therapy for Lung Cancer Elimination (BATTLE) personalized medicine program in lung cancer. He is the author or coauthor of more than 100 published articles, book chapters, reviews in journals such as Lancet, Lancet Oncology, Journal of Clinical Oncology, Cancer Discovery, Clinical Cancer Research Cancer, and Cancer Prevention Research, involving cancer therapeutics and prevention with chemotherapy and novel targeted agents with particular emphasis on lung cancer and head and neck cancer.