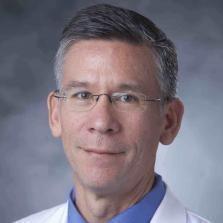 Herbert Kim Lyerly, MD
George Barth Geller Professor of Cancer Research; Professor of Surgery, Immunology and Pathology; Director, Surgical Science Applied Therapeutics Section, Duke University
Dr. Lyerly is the George Barth Geller Professor of Cancer Research, professor of surgery, immunology and pathology, and director of the surgical sciences applied therapeutics section at Duke University, and former director of the Duke Comprehensive Cancer Center. He is an internationally recognized expert in cancer therapy and immunotherapy, has published over 300 scientific articles and book chapters, and has edited ten textbooks on surgery, cancer immunotherapy and novel cancer therapies. He serves on the editorial board of 12 scientific journals.
Dr. Lyerly was appointed in 2008 by President George Bush to serve on the National Cancer Advisory Board, which oversees the National Cancer Institute, where he served until 2014. He has served as chair of the Cancer Centers Subcommittee and served on the Global Health Subcommittee of the National Cancer Advisory Board. He has served on the National Institutes of Health (NIH) Council of Councils, and on the board of the NIH Office of AIDS Research. He has also been a member of the scientific advisory boards of Susan G. Komen and the Burroughs Wellcome Foundation.
He is a highly sought after consultant and advisor and has served on the Cancer Center's external advisory boards for the M.D. Anderson Cancer Center, University of Michigan, University of Chicago, University of Alabama, University of Arizona, Boston University and Purdue University. He has served as an advisor to the University of Washington and Case Western Reserve Clinical and Translational Science Institutes.