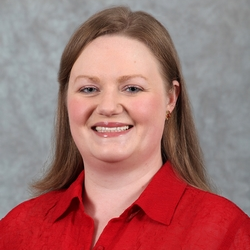 Heather Stone, MPH
Public Health Analyst, Office of Medical Policy, Center for Drug Evaluation and Research
US Food and Drug Administration
Ms. Stone joined the FDA upon completing her Master's in Public Health (Concentration: Epidemiology) from the University of Maryland School of Public Health in 2012. She earned a BA in anthropology and a minor in third world development studies from Smith College. She was also a Picker student in Public Policy — a prestigious six-month DC internship program — while at Smith and studied abroad at the University of Sussex in the United Kingdom.
Ms. Stone's research focus is on the creation of policies that will encourage drug development for infectious diseases and address the rising challenge of antimicrobial resistance. She applies her policy expertise to issues related to drug repurposing, clinical trial design and antimicrobial drug development.
Her research interests were crystallized during her master's thesis on the study of treatment of drug-resistant tuberculosis in India and have continued in her present position, as she works to improve drug development for neglected, emerging and resistant infectious diseases. Her work includes the development of a web and mobile platform for collecting case reports of repurposed treatments directly from clinicians globally. This platform is being tested in the US, South Africa and India, and is initially being piloted with clinicians treating extensively drug-resistant tuberculosis (XDR-TB).