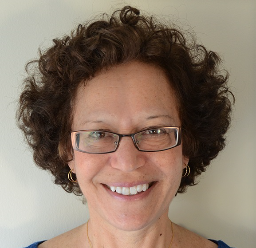 Hildy Dillon, M.P.H.
Cancer Support Community, Patient Advocate
Hildy Dillon is senior vice president of education and support programs for Cancer Support Community (CSC). She oversees CSC programs and services for people living with cancer, their caregivers and loved ones, including education and outreach, the Cancer Support Helpline, online virtual support services, programmatic professional training and program development and dissemination across CSC's affiliate network and beyond.
Dillon has decades of leadership experience in the non-profit sector in patient and professional advocacy and education. She has a global reputation for building positive alliances among patients, clinicians, research scientists, pharmaceutical and biotech, government and professional organizations. Respected for her expertise in the clinical development of therapeutics and diagnostics, she serves in an advisory capacity to many pharmaceutical and biotech companies addressing issues of patient access, adherence and patient centered outcomes.
Prior to joining CSC, she was vice president for MK&A (Mark Krueger & Associates, Inc.), a global healthcare stakeholder relations firm. At MK&A she provided strategic counsel for pharmaceutical and biotech clients to foster impactful, respectful relationships with patient, consumer and professional organizations across a broad spectrum of therapeutic areas.
Before MK&A, Dillon spent nearly 15 years at the national headquarters of The Leukemia & Lymphoma Society (LLS), most recently as senior vice president of patient and professional programs. She led the strategic direction, development and implementation of all global, national and chapter-based patient and professional information, education and support services including the LLS Information Resource Center and the co-pay assistance program.
Prior to joining LLS, Dillon was manager of smoking or health programs at the national office of the American Lung Association (ALA). She led national and chapter-based smoking prevention and cessation efforts and helped organize the first ALA international tobacco control conference.
She started her career at Memorial Sloan Kettering Cancer Center (MSKCC) in the Clinical Chemistry Research Department and in the MSKCC Office of Cancer Communications. She supervised the Cancer Information Service, a service funded by the National Cancer Institute.
She serves as the patient advocate on the Lymphoma Committee and is vice chair of the Patient Advocate Committee for the National Clinical Trial Network's Southwest Oncology Group. She serves as the patient advocate for the National Cancer Institute's Lymphoma Steering Committee.
She holds a bachelor of science in biology and zoology from the SUNY College of Environmental Science and Forestry and a master of public health degree from CUNY Hunter College Graduate School of Health Sciences.