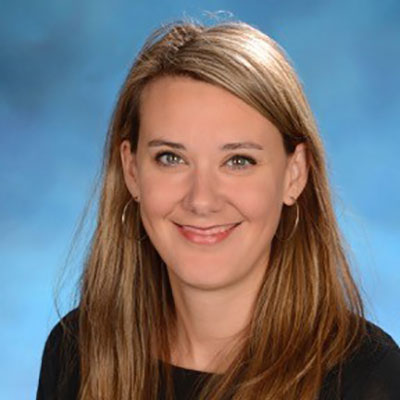 Isabel L. Jackson, PhD
Associate Professor, Radiation Oncology Deputy Director, Division of Translational Radiation Sciences (DTRS), Department of Radiation Oncology University of Maryland School of Medicine
Dr. Isabel "Lauren" Jackson is the Deputy Director of the Division of Translational Radiation Sciences within the Department of Radiation Oncology. Dr. Jackson is a subject matter expert in the field of tumor and normal tissue radiobiology, with specialized expertise in medical countermeasure (MCM) development for acute radiation sickness and delayed effects of acute radiation exposure. Her expertise extends to model development, new target identification, biomarker discovery, schedule optimization, application of disease progression modeling to drug development, and product approval through the U.S. Food and Drug Administration (FDA) Animal Rule regulatory pathway. Studies conducted in Dr. Jackson's laboratory are performed in compliance with the FDA's Good Laboratory Practice regulations.
Dr. Jackson is currently a principal or collaborating investigator on a number of industry and federally sponsored contracts and research grants totaling more than $30 million and serves as Director for the BARDA RadNuc Animal Model Development indefinite-deliverable/indefinite-quantity contract at the UMSOM. Her academic research is focused on improving the ability to translate findings from preclinical models to clinical radiation therapy. Her research takes a systems biology approach to interrogate and understand the mechanisms underlying late radiation tissue effects and identify biomarkers that correlate with tissue damage and recovery or failure in patients using state-of-the-art molecular biology techniques, classic radiobiology approaches, "omics" technologies, and computational biology. She has published extensively on the characterization and refinement of animal models of radiation-induced normal tissue injury that recapitulate the response in humans. Models developed in Dr. Jackson's laboratory have gone on to receive FDA concurrence as appropriate for use in MCM screens for radiation pneumonitis/fibrosis and have since been used to screen MCMs for industry, the National Institutes of Allergy and Infectious Disease (NIAID)/National Institutes of Health (NIH) and Biomedical Advanced Research and Development Authority (BARDA)–sponsored contracts. 
Dr. Jackson has participated in more than a dozen pre-IND and IND meetings related to MCM development through the FDA Animal Rule. She serves as a member of the University of Maryland Baltimore Institutional Review Board, as an interviewer for the UM SOM admissions committee, and lecturer in the Department of Radiation Oncology board review course for radiation oncology residents and the annual Radiation Biology and Physics review courses. Dr. Jackson has presented her findings at national and international scientific conferences, academic institutions, NIH-sponsored workshops, and to the FDA. She is the senior editor for biology for Advances in Radiation Oncology, a journal of the American Society of Therapeutic Radiation Oncology, and serves as an ad hoc reviewer for peer-reviewed journals including Neuro-Oncology; the International Journal of Radiation Oncology, Biology, Physics; Cancer Research; Radiation Research; the International Journal of Radiation Biology; and the American Journal of Respiratory Cell and Molecular Biology. She is the author of several book chapters on normal tissue tolerance to radiation, mechanisms of injury, and potential therapeutic interventions.