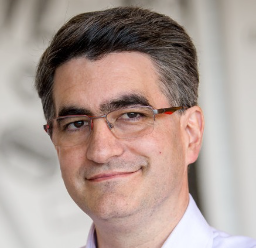 Jean-Charles Soria, MD, PhD
AstraZeneca
Dr. Soria is senior vice president of research and development oncology at AstraZeneca. He leads the cross-functional teams responsible for the strategy, growth and advancement of the early oncology biologics portfolio, which includes immuno-oncology, cell therapy and antibody drug conjugates. 
Prior to his work with AstraZeneca, he was a professor of medicine and medical oncology at South-Paris University, and was a tenure-track full-time cancer specialist at Institute Gustave Roussy – one of the world's leading cancer-research institutes and the premier European Cancer Center. 
As a medical oncologist and scientist, he has made substantial research contributions toward potential therapeutic treatments for cancer, especially in precision medicine and immuno-oncology. His main research interests have been early clinical development, phase I trials across solid tumors, pharmacodynamic biomarkers, lung cancer and personalized medicine. He has contributed to over 550 peer-reviewed publications, including publications as first or last author in the New England Journal of Medicine, Lancet Oncology, JCO, and Annals of Oncology. 
He earned his Ph.D. in the fundamental basis of oncogenesis at Paris-Sud University Medical School and completed a two-year post-doctoral fellowship in the Department of Thoracic Head and Neck Medical Oncology at MD Anderson Cancer Center.