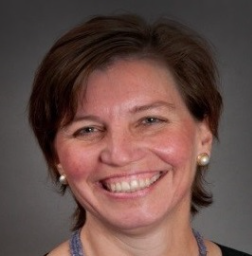 Jennifer Malin, M.D., Ph.D.
UnitedHealthCare
Dr. Malin is a senior medical director, oncology and genetics, at UnitedHealthcare. In this role, she provides clinical and strategic leadership for improving the health and outcomes of cancer and genomic medicine for United Healthcare members.
After graduating from Harvard University, Dr. Malin received her medical degree and doctorate in public health from UCLA. She is board-certified in internal medicine and medical oncology. A clinical professor of medicine at the UCLA David Geffen School of Medicine, she is the author of more than 100 peer-reviewed articles and is widely recognized for her research on the quality of cancer care. She has served on a number of advisory boards and national committees, including the American Society of Clinical Oncology's Quality of Care Committee and the National Quality Forum's Cancer Steering Committee. Prior to joining UnitedHealthcare, she was the architect of the cancer care quality program at Anthem.
Dr. Malin continues her clinical practice by volunteering at the Veterans Affairs Greater Los Angeles Health Care System.