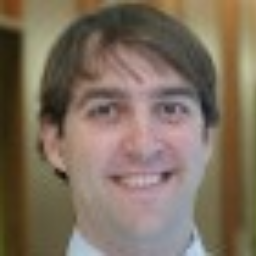 John Friemuth, M.A.
National Cancer Institute Office of Advocacy Relations
John Freimuth joined the National Cancer Institute's (NCI) Office of Advocacy Relations in 2016 as an advocacy relations manager. He works as a liaison between research advocates and NCI program staff to ensure that the collective patient perspective is incorporated into NCI's research projects and initiatives. He works closely with advocates and program staff to make sure advocate engagement is successful throughout the process, from activity orientation through post-activity interviews. He also supports NCI by communicating priorities and issues within the advocacy community to NCI leadership.
He previously worked in vaccine and infectious disease research for The Emmes Corporation, helping with data management and protocol monitoring. Prior to that he worked in mental health research for the Veterans Health Administration, conducting assessments and leading behavioral interventions for Veterans with a variety of mental health diagnoses, primarily schizophrenia and bipolar. He holds a BS in Psychology from Saint Mary's College of California and a master of arts in psychology from The Catholic University of America.