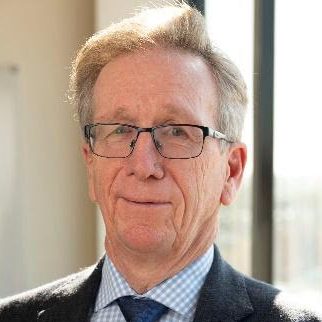 Prof RJ Simes AO
MBBS, SM, BSc(Med), MD, FRACP, FAHMS
Professor Simes, is a Senior Principal Research Fellow, National Health and Medical Research Council (NHMRC) and Senior Associate Director of the NHMRC Clinical Trials Centre, University of Sydney. He is a practicing medical oncologist at the Chris O'Brien Lifehouse and Royal Prince Alfred Hospital specialising in neuro-oncology. Prof Simes was Founding Director of the NHMRC Clinical Trials Centre (1988-2020) and inaugural Director of Sydney Catalyst Translational Cancer Research Centre. He is a leading international researcher in clinical trials, particularly in cancer, cardiovascular disease, diabetes and neonatal medicine; he currently serves on many clinical trial and research committees, including with the Australasian Gastro-Intestinal Trials Group (AGITG) where he was Group Coordinator over several years. He has played a lead role in many clinical trial initiatives internationally; is a clinical epidemiologist and medical oncologist with a breadth of expertise in medical oncology, biostatistics and clinical trials; and was a founding director of the Australian Clinical Trials Alliance (ACTA).
Professor Simes holds an NHMRC Program Grant (as CIA) entitled, 'Better outcomes through innovations in clinical trials: from personalised medicine to population health'. He has recently been awarded a new NHMRC Investigator Grant from 2022 to further this work. He has published over 400 peer-reviewed publications with >75,000 citations and has made major contributions to clinical trials research including co-leadership roles in > 50 trials and multiple systematic reviews that have changed practice and shaped future clinical research.
Professor Simes work has been recognised through a number of awards including the NSW Premier's Award for Outstanding Cancer Research (2016), the Harvard Alum Award (Biostatistics) from Harvard University (2009), the MOGA Cancer Achievement Award (2010), the Vice-Chancellor's Award for Outstanding Research (2017), University of Sydney and the John Zalcberg OAM award for Excellence in AGITG Research (2018). Prof Simes was made an Officer of the Order of Australia in 2020.