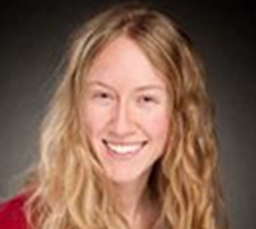 Dr. Szarama joined the Centers for Medicare and Medicaid Services (CMS) in 2016 as Presidential Management Fellow in the Coverage and Analysis Group of the Center for Clinical Standards and Quality (CCSQ). She recently served as lead analyst for the FDA-CMS Parallel Review of Foundation Medicine Inc.'s FoundationOne® CDx comprehensive genomic profiling assay to support precision medicine in oncology. She also coordinates a project in the U.S. Health and Human Services Office of the Chief Technology Officer to continue helping Medicare beneficiaries access laboratory diagnostics.
Her work supports the Coverage and Analysis Group in CCSQ, which prepares the scientific, clinical and procedural basis for coverage of new and established technologies and services, and provides coverage recommendations to the CMS Administrator. This group is also responsible for coordinating activities of CMS' Technology Advisory Committee and maintains liaison with other departmental components regarding the safety and effectiveness of technologies and services. These efforts prepare the scientific and clinical basis for, and recommend approaches to, quality related medical review activities of Medicare administrative contractors and payment policies.
Dr. Szarama is a recipient of the Hartwell Foundation Fellowship for Biomedical Research at St. Jude Children's Research Hospital, where she received post-doctoral training in cancer research. She received her baccalaureate in cellular and molecular neuroscience from The Johns Hopkins University and earned her Ph.D. from Karolinska Institutet in Stockholm, Sweden as part of a graduate partnership program with the National Institutes of Health (NIH) Intramural Research Program. She continues academic research in the National Institute on Deafness and Other Communication Disorders at NIH.