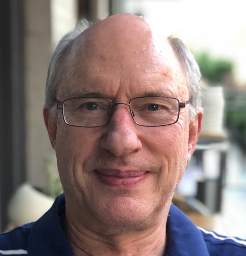 Lee Jones, MBA
Research Advocate - Survivorship SWOG Cancer Research Network
Lee Jones is a patient and research advocate who serves on the Survivorship Committee for the SWOG Cancer Research Network. He has extensive executive and management experience in corporate, government and non-profit settings, with special expertise in finance and financial systems.
A Stage IV colon cancer survivor, Lee is a long-time cancer research advocate who serves on the Georgetown University Oncology Institutional Review Board, and has reviewed grant and contract proposals for groups such as the Department of Defense, ASCO, and the Patient-Centered Outcomes Research Institute. Lee is on the Board of the Cancer Action Coalition of Virginia and was a member of the work group that wrote the most recent five-year Virginia Cancer Plan, and volunteers as a research advocate with Fight Colorectal Cancer.
Lee received his M.B.A. from the George Washington University School of Business and was a senior executive fellow at the Harvard University's John F. Kennedy School of Government.