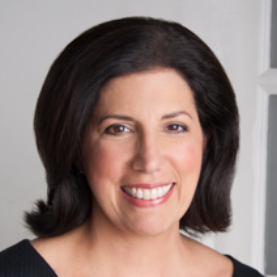 Linda T. Vahdat, MD, MBA
Memorial Sloan Kettering Cancer Center
Linda T. Vahdat, MD, MBA is the Chief of Cancer Services and Head of the Department of Hematology/ Oncology at the Memorial Sloan Kettering Cancer Center (MSK) -Norwalk Hospital Partnership. She is a Member of the Breast Medicine Service at MSK and a Professor of Medicine at Weill Cornell Medicine in NYC.
Dr. Vahdat earned her undergraduate degree from Barnard College/Columbia University in New York City and completed her medical degree from Mount Sinai School of Medicine. She remained at Mount Sinai for her residency training in Internal Medicine, after which she completed fellowship training in Medical Oncology and Hematology at the Memorial Sloan-Kettering Cancer Center (MSKCC). In 2014 completed a Master of Business Administration at the Sloan School of Management at the Massachusetts Institute of Technology. She found it a perfect complement to her research activities since the program focused on management, operations, entrepreneurship and data analytics.
Although a translational breast cancer medical oncologist, Dr. Vahdat's expertise is in drug development and has been involved in the identification, conceptualization, design and conduct of Phase 0 through III clinical trials of new therapies in high-risk adjuvant and metastatic breast cancer patients since 1994. She has led 2 separate drug development efforts that led to the FDA approval 2 drugs active in metastatic breast cancer and her team has taken the lead for at least 2 other drugs that have a high probability of success, both in triple negative breast cancer. She founded the Triple Negative Breast Cancer Clinic, the second in the US, in 2014 and repeated that success with the first TNBC clinic in Connecticut at the MSK physicians at Norwalk Hospital Partnership site in 2018. Other significant research interests include elucidation of the process of metastases and side effects of therapy such as chemotherapy induced peripheral neuropathy.   She is motivated to integrate new technology into translational medicine and has a number of collaborations with non-traditional scientific partners that she hopes will change how we view and treat cancer. She has also been actively involved and has held several leadership positions in the American Society of Clinical Oncology including Co-Chair of ASCO Breast Cancer Symposium. Dr. Vahdat was also on the Executive Board of Cancer Care from 2006 until 2012.