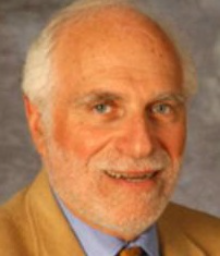 Lowell Schnipper, M.D.
Harvard University, Beth Israel Deaconess Medical Center
Dr. Schnipper is the Theodore W. and Evelyn G. Berenson Professor of Medicine at Harvard Medical School, chief of the Division of Hematology/Oncology at the Beth Israel Deaconess Medical Center, and clinical director of the Beth Israel Deaconess Cancer Center. He is an associate director of the Dana-Farber Cancer Center, and is a member of the cancer center's executive committee. His research program has focused on molecular pharmacology of anti-viral and anti-neoplastic agents, and experimental therapeutics.
He is currently the co-editor-in-chief of Oncology UpToDate, a highly acclaimed resource for evidence-based decision making in cancer medicine. He has been active in public service and has held a number of leadership roles in the American Society for Clinical Oncology, including service as chair of the Public Issues Committee, chair of the Ethics Committee, chair of the Task Force on End of Life Care, chair of the Task Force on Clinical Research, and chair of the Task Force on Oversight of Clinical Research. He currently chairs the ASCO Task Force on Value in Cancer Care. In this capacity he has led a number of initiatives that in the aggregate will contribute to the definition of value in cancer care.
He has received multiple awards for his work in the clinic, as a teacher and in public service. These include the St. George Medal from the American Cancer Society and the Distinguished Public Service Award from the American Society of Clinical Oncology.