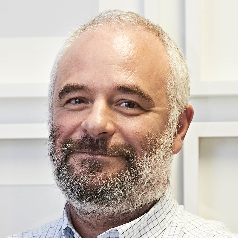 Martin Stockler
Co-director of oncology at Australia's National Health and Medical Research Council Clinical Trials Centre, University Of Sydney
Dr. Stockler is co-director of oncology at Australia's National Health and Medical Research Council Clinical Trials Centre, and is professor of oncology and clinical epidemiology at the University of Sydney. He is also a consultant medical oncologist at the Concord Repatriation General Hospital and at the Chris O'Brien Lifehouse RPA in Sydney. 
His research interests include the design, execution, analysis, and synthesis of cancer clinical trials; the assessment of patient-rated outcomes and preferences; evidence-based medicine in clinical practice and medical education; patient-doctor communication; prognostication; and the management of genitourinary, lung, gynaecologic and advanced cancers. The goals of his research have been to improve length of life, quality of life, prognostication, communication and shared decision-making for people affected by cancer. 
His research highlights include pivotal studies establishing the benefits of anticancer treatments for prostate, testis, kidney, lung, breast and ovarian cancers; presenting information about prognosis as best, worst and typical scenarios for survival time; and preference studies documenting the benefits patients judge necessary to make adjuvant therapy worthwhile in breast, lung, colorectal, endometrial and kidney cancers.