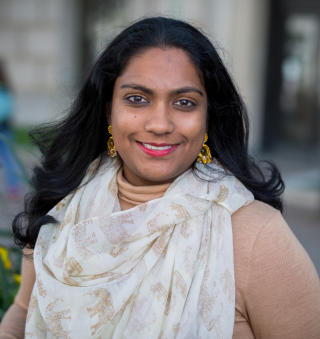 Dr. Nirosha Mahendraratnam Lederer
Dr. Nirosha Mahendraratnam Lederer is the is Director of RWE Strategy at Aetion. In this role, she advises clients on real-world evidence trends and cultivates partnership opportunities to advance real-world evidence use in decision-making. Dr. Lederer has over 15 years of research experience using real-world data to support high-value decision-making in the US healthcare system. 
Before joining Aetion, she led the real-world evidence portfolio at the Duke Margolis Center for Health Policy including developing policies and strategies for increasing the usability and acceptance of RWD and RWE for FDA decision-making. She previously worked as a Subject Matter Expert in Patient-Focused Drug Development at the US FDA Oncology Center of Excellence. She also worked at Avalere Health as Manager of Health Economics and Outcomes Research / Evidence-based Medicine Policy. She received her PhD in Health Outcomes and Policy from the UNC Eshelman School of Pharmacy, during which she was a Worldwide Health Economics and Outcomes Research Fellow with Bristol-Myers Squibb. She also received her MSPH in Health Policy and Management from the Johns Hopkins Bloomberg School of Public Health and the BA in Public Health from the Johns Hopkins University.