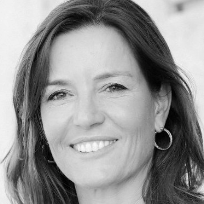 Pamela Tenaerts, M.D., M.B.A.
Clinical Trials Transformation Initiative
Dr. Tenaerts is executive director of the Clinical Trials Transformation Initiative (CTTI). She works closely with the CTTI executive committee to develop and implement strategies to accomplish CTTI's mission, provides senior level oversight of the day-to-day operations of CTTI, and orchestrates efforts to effectively engage all interested stakeholders to improve the conduct of clinical trials. 
Dr. Tenaerts has more than twenty years' experience in the conduct of clinical trials across a number of sectors. She practiced medicine in both the emergency department and private practice setting before embarking on a career in research. She served as the European Coordinator for a 41,000 patient Phase III study of thrombolytic therapy at the University of Leuven, and later as the North American coordinator for an international Phase II study of anti-thrombin therapy at Duke University Medical Center. She directed a multi-specialty centralized clinical trials office for at Sarasota Memorial Hospital, and directed a laser training facility and patient safety simulation lab within the Center for Advanced Surgery. Most recently, she oversaw European Operations for CoAxia, a medical device company focused on cerebral ischemia. 
She received her M.D. from Catholic University of Leuven, Belgium, and an M.B.A. from the University of South Florida.