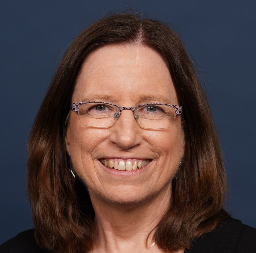 Patricia Spears, B.S.
Patient Advocate, University of North Carolina
Patricia Spears is a 15-year breast cancer survivor, a member of the Susan G. Komen Advocates in Science steering committee and a Komen Scholar. She has extensive clinical trial advocacy experience having served as an advocate on the Translational Breast Cancer Research Consortium and the National Cancer Institute (NCI) breast cancer steering committee where she had early input into clinical trial development.
Spears is currently serving as co-vice chair of the patient advocate committee of the Alliance for Clinical Trials in Oncology and is a member of the Alliance's breast cancer, ethics, and prevention committees. She has been involved in several FDA/ASCO/AACR Breast Cancer Drug Development Workshops, including the Neoadjuvant Breast Cancer Workshop and the Next Generation Oncology Trials Breast Cancer Workshop. She is an advocate reviewer for the Susan G. Komen for the Cure Award and Research Grant Program, the Patient-Centered Outcomes Research Institute and the Duke Cancer Institute cancer protocol committee.
Spears maintains a community perspective through her involvement with the Susan G. Komen North Carolina Triangle to the Coast affiliate and is currently on the 2015 race committee where she will help bring research information to the race. She is also a member of the community advisory council at Duke Cancer Institute's Office of Health Equity and Disparities. She is the recipient of the 2002 Komen Foundation New Volunteer of the Year Award, the 2003 Maureen Jordan-Thomas Spirit of Survivorship Award, the 2007 caBIG™ Patient Advocate Award, and is a June 2003 Project LEAD Graduate. Spears is currently a research specialist at North Carolina State University's College of Veterinary Medicine, where she studies microbial pathogenesis