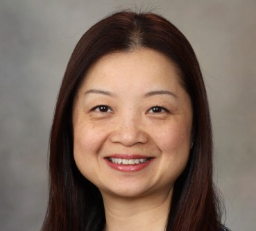 Dr. Shi is a consultant for the Division of Biomedical Statistics and Informatics in the Department of Health Sciences Research at the Mayo Clinic, a professor of biostatistics for the Mayo Clinic College of Medicine, and associate director of biostatistics for the Alliance for Clinical Trials in Oncology. She is involved in multiple ongoing clinical trials of both therapeutic and surgical cancer treatment. She provides statistical design and supervises study monitoring including patient safety, data collection and statistical analyses.
Dr. Shi leads the Sargent's Hypothesis Analysis in the Research of Endpoints (SHARE) team. This independent statistics and data center team supports meta-database integration and analysis projects for large international collaborations including Adjuvant Colon Cancer End Points (ACCENT), Analysis and Research in Cancers of the Digestive System (ARCAD), International Duration Evaluation of Adjuvant Chemotherapy (IDEA), Follicular Lymphoma Analysis of Surrogate Hypothesis (FLASH), and Surrogate Endpoint in Aggressive Lymphoma (SEAL).
The research conducted by Dr. Shi contributes to an increased understanding of tumor genetics and patient factors that make disease more or less aggressive. When successful, the clinical trials that Dr. Shi participates in directly result in new treatment options for patients with cancer.
Dr. Shi received her master's degree and her Ph.D. in biostatistics from the University of Iowa.