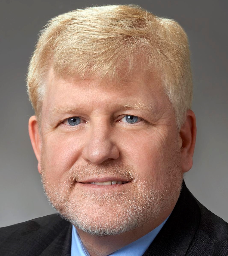 Scot Ebbinghaus, M.D.
Vice President Clinical Research at Merck Lansdale, Pennsylvania, United States
Dr. Ebbinghaus joined Merck Research Labs Late Stage Oncology Development in 2007. He is currently vice president and therapeutic area head for late stage oncology development with responsibilities for overseeing the Keytruda (pembrolizumab) development program as well as responsibility for the development of Lynparza (olaparib) and selumetinib in collaboration with AstraZeneca. Prior to joining Merck, Dr. Ebbinghaus was an associate professor at the University of Arizona in the Department of Medicine, Section of Hematology/Oncology. He earned his medical degree from the University of Missouri-Kansas City, completed his residency in internal medicine and his fellowship in hematology-oncology at the University of Alabama-Birmingham. He has published over 40 manuscripts and five book chapters in the field of oncology. In addition to current responsibilities at Merck, Dr. Ebbinghaus is an attending physician at Fox Chase Cancer Center in Philadelphia in the thoracic oncology unit.