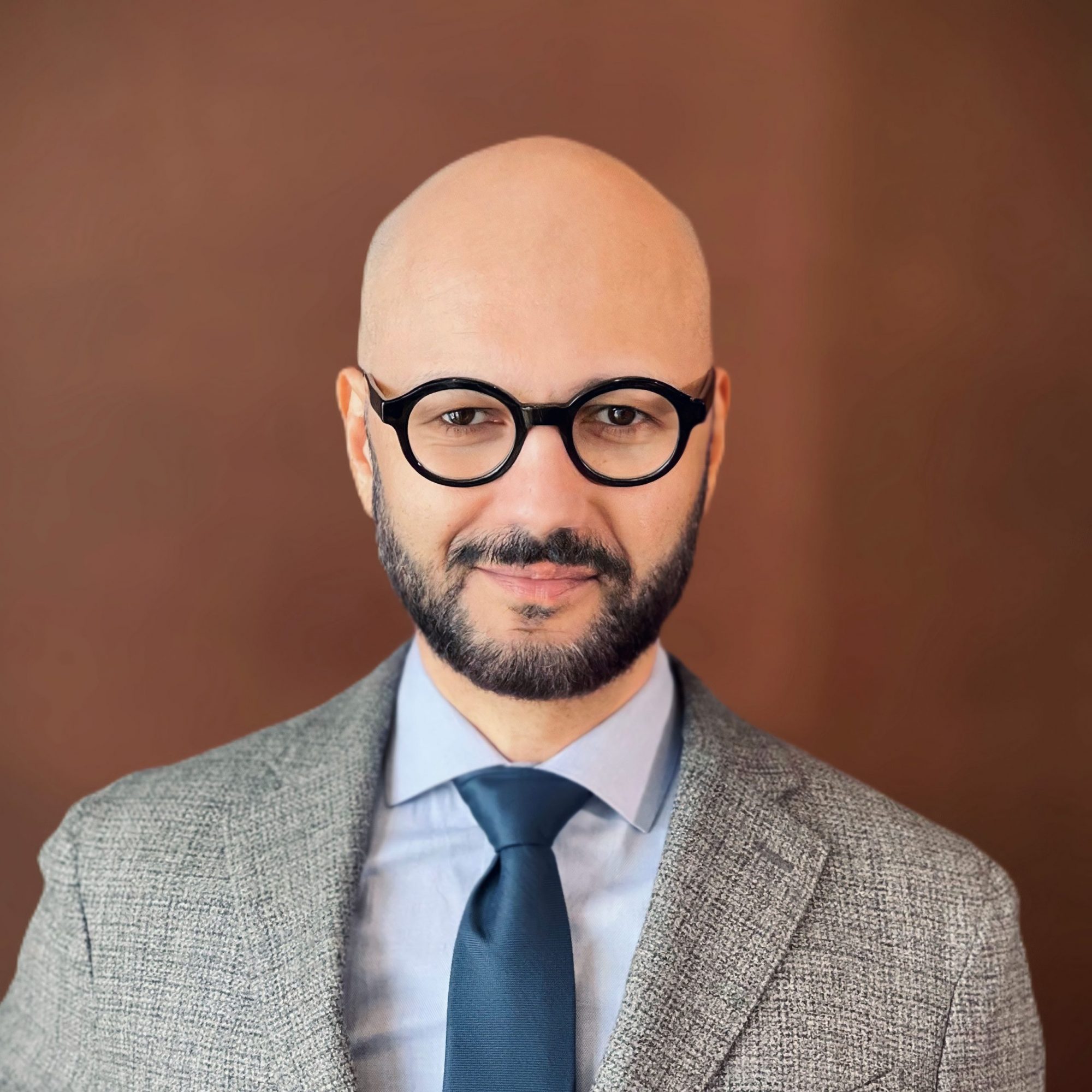 Sean Khozin (MD, MPH, ASCO)
Chief Executive Officer, Cancer LinQ LLC & Executive Vice President, ASCO
Dr. Khozin is the Chief Executive Officer of CancerLinQ, LLC, and Executive Vice President of ASCO. He has  more than a decade of leadership experience in health technology, regulation, clinical research, and data  science, including the application of artificial intelligence and machine learning in biomedical research,  therapeutic development, and care delivery. 
Dr. Khozin was previously the Global Head of Data Strategy and Data Science Innovation at Janssen R&D  of Johnson & Johnson, managing a worldwide multidisciplinary team charged with the design and  implementation of pioneering data science solutions to support the development of innovative medicines.  Prior to this, he led the FDA Oncology Center of Excellence's bioinformatics, regulatory science, and clinical  trial innovation efforts. He was also the founding Executive Director of Information Exchange and Data  Transformation (INFORMED), the FDA's first data science and technology incubator that played a pivotal role  in the agency's technology modernization efforts and guiding the use of novel data science solutions in drug  discovery and clinical development. 
Before his tenure in federal government, Dr. Khozin was the cofounder of Hello Health, a technology company  focused on developing integrated telemedicine, point-of-care data visualization, and advanced analytical  systems for optimizing patient care and clinical research. The company's core technology offerings were first  operationalized in a multidisciplinary network of clinics called SKMD, which he founded and where he served  as Chief Medical Officer. 
Dr. Khozin received his bachelor's degree from the University of Maryland, his Master of Public Health degree  from George Washington University, and his Doctor of Medicine degree from the University of Maryland  School of Medicine. Following residency training in internal medicine, Dr. Khozin completed fellowship training  at the National Cancer Institute (NCI) and is a board-certified oncologist.