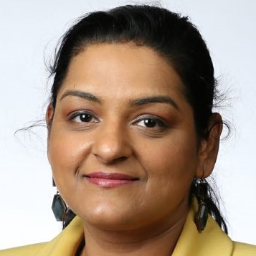 Shaily Arora, Ph.D.
U.S. Food and Drug Administration
Dr. Arora is a clinical reviewer for the Gynecologic Malignancies Team in the Division of Oncology Products 1 in the Office of Hematology Oncology Products in the Center for Drug Evaluation and Research at the U.S. Food and Drug Administration (FDA). She attended California State University, East Bay and graduated summa cum laude, earning a B.S. in cell and molecular biology withd a minor concentration in chemistry. She obtained her D.Pharm. from the University of California San Francisco and completed residency training in hematology-oncology.
Aside from her clinical training, Dr. Arora has substantive basic science research experience including cell and molecular biology and immunology. As a clinical reviewer, her primary responsibilities include reviewing the safety and efficacy of oncology drug products, managing investigational new drug applications, and evaluating all stages of drug development. She has extensive knowledge of the FDA Adverse Event Reporting System, data mining tools and a robust grasp of the drug development process, including pre- and post-market oversight.