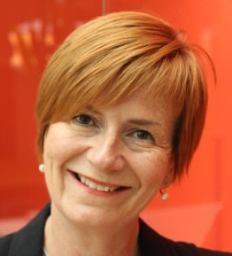 Sharon McBain, B.Sc.
Johnson & Johnson
Sharon McBain is global regulatory lead for oncology for Johnson & Johnson where she is responsible for global regulatory strategy for specific Janssen assets under development for myeloid malignancies. She leads a global multi-functional team covering all major geographic regions including the U.S., E.U., Asia Pacific, China, Japan, Latin America and Canada. She also provides regulatory input to the hematology disease area strategy team that oversees development of the entire Janssen hematology/oncology portfolio.
She is currently the lead for Janssen's strategic goal to establish minimal residual disease (MRD) as a surrogate endpoint for overall survival in acute myeloid leukemia, and has collaborated extensively with the scientific and regulatory communities to advance this goal.
She is also senior director, global regulatory lead for immunology for Johnson & Johnson, where she is responsible for all aspects of global regulatory strategy for a broad portfolio of respiratory development assets from non-clinical to late Phase 2.
McBain received her B.Sc. in applied biology from the University of London.