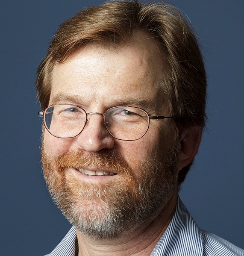 Thomas Gross, M.D., Ph.D.
National Cancer Institute
Dr. Gross is an international expert in pediatric lymphoma and blood and marrow transplantation and has published over 100 peer-reviewed articles. He has chaired several international clinical trials in pediatric lymphoma and held several leadership positions in the Children's Oncology Group. He has received numerous awards recognizing his expertise in clinical care and clinical research. In August 2013, he was appointed deputy director for science in the Center for Global Health at the National Cancer Institute. 
Dr. Gross graduated from the University of Nebraska-Lincoln and received his M.D.-Ph.D. from the University of Nebraska Medical Center. His doctorate work in pathology studied the role of Epstein-Barr virus in lymphoma development. He completed a pediatric residency at the University of Nebraska Medical Center and a pediatric hematology-oncology fellowship at the University of Minnesota. He is board-certified in pediatric hematology-oncology. 
Dr. Gross has been a faculty member at the University of Nebraska Medical Center in the departments of pediatrics and pathology, was director of the Pediatric Blood and Marrow Transplant Program at Cincinnati Children's Hospital Medical Center, and was the division chief and Gordon Teter Chair of Pediatric Cancer Research at Nationwide Children's Hospital at Ohio State University.