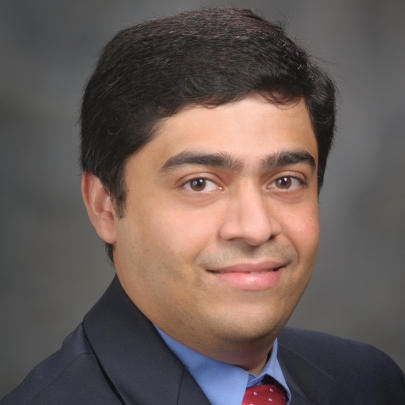 Vivek Subbiah, MD
Associate Professor
Investigational Cancer Therapeutics
Center Clinical Medical Director
Clinical Center for Targeted Therapy
MD Anderson Cancer Center
 Vivek Subbiah, MD is an associate professor in the Investigational Cancer Therapeutics department (a Phase 1 program). He is the Center Clinical Medical Director of the Clinical Center for Targeted Therapy, Cancer Medicine division, at The University of Texas MD Anderson Cancer Center.
After completing his medical school in India at Sri Ramachandra Medical College and Research Institute, India he completed a combined residency in Internal Medicine and Pediatrics at Case Western Reserve University, MetroHealth, Cleveland Ohio. Dr. Subbiah has a unique training background as he is one of the few physicians in the nation/world to have training in oncology in both adults and children. He is board certified in both Internal Medicine and Pediatrics and has completed fellowships in both adult and pediatric oncology at MD Anderson.
Dr. Subbiah is a clinical trialist and Physician Investigator in the Department of Investigational Cancer Therapeutics at MD Anderson, the largest oncology drug development unit in the world. He is primarily involved in translational cancer research and the design and conduct of early-phase biomarker-driven clinical trials, with a specialist interest in anti-body drug conjugates, radio-pharmaceuticals, immunoconjugates and basket trials. Dr. Subbiah serves as the Principal Investigator in numerous trials. He has skillfully led the MD Anderson effort on the international Vemurafenib Basket Trial in non-melanoma BRAF V600-mutated cancers, which pioneered a novel histology-independent clinical trial design. Vemurafenib was FDA approved in Erdheim-Chester disease based on this trial. Dabrafenib and trametinib were U.S. FDA-approved in the treatment of BRAF V600-mutant anaplastic thyroid cancer (ATC) based on practice-changing data from the Rare Oncology Agnostic Approach (ROAR) trial lead by Dr. Subbiah. Furthermore, his novel investigator-initiated trials have also laid the foundation for therapeutic breakthroughs for additional rare cancers. Specifically, his clinical trial for Radium-223 as a treatment for relapsed osteosarcoma was singularly responsible for the inclusion of this radiopharmaceutical in the treatment algorithm of osteosarcoma in the guidelines of the National Comprehensive Cancer Network (NCCN).
Dr. Subbiah is a major advocate for precision oncology. His national leadership roles continue to expand as the National PI for the BRAF non-V600 alteration arm of the NCI-MATCH Precision Medicine Clinical Trial. His trial portfolio includes trials that target BRAF, MEK, RET, CDK, WNT, VEGF,mTOR, EZH2-EED pathways, novel immunotherapy combination trials GITR, TLR7/9, PD1, WT1, several first-in-human antibody drug conjugates, oncolytic viruses, intra-tumoral therapies and radiopharmaceuticals. He has published over 150 peer-reviewed in several prestigious journals such as the New England Journal of Medicine, Journal of Clinical Oncology, JAMA Oncology, Cancer Discovery, Clinical Cancer Research, and Lancet Oncology.